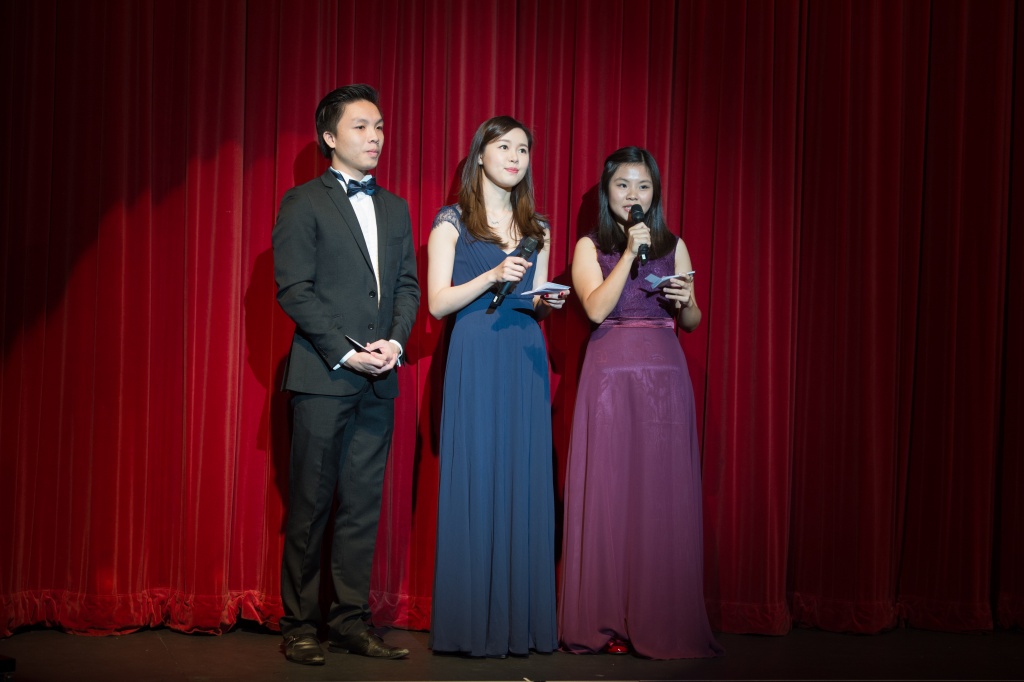 Opera Hong Kong believes in nurturing our young local talents, therefore, we offers scholarships to assist their pursues in operatic art. Our scholarship programmes cover university level and post-graduation level of musical training both locally and internationally as an encouragement to our promising young talents in pursuing musical studies at local and overseas institutions. Scholarship recipients are provided with singing and teaching opportunities at Opera Hong Kong Education and Outreach programmes.
In addition, we offers financial aid to secondary school students who wish to study in Opera Hong Kong Summer School and Opera Hong Kong Children Chorus. We believe all of our children deserve equal opportunities to participate, to learn, to perform, and most importantly, to enjoy operatic work.
Opera Hong Kong believes with our support, all scholarship recipients will eventually excel in a professional operatic career.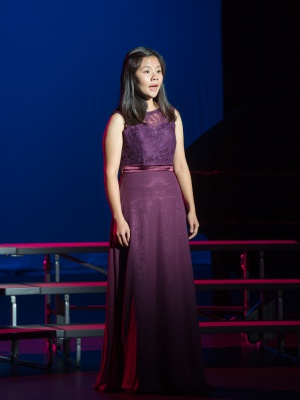 K Wah International Vocal Scholarship for Undergraduate Studies
The scholarship(s) shall be awarded to full-time undergraduate music student(s) majoring in voice on the basis of academic merit and outstanding ability in vocal performance.
Application is only available for undergraduates of Chinese University of Hong Kong and Hong Kong Baptist University by school nomination.
Application is currently closed

.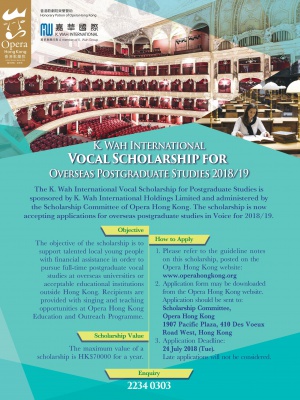 K. Wah International Vocal Scholarship For Overseas Postgraduate Studies
The objective of the scholarship is to enable outstanding candidates who need financial assistance to pursue studies in voice at universities or acceptable educational institutions outside Hong Kong.
.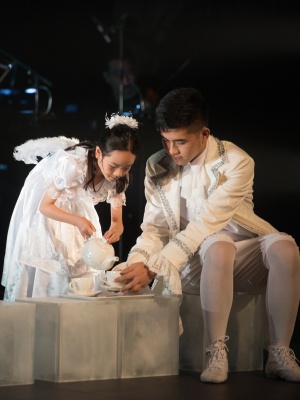 K Wah Opera Hong Kong Summer School Scholarship
The scholarship offers secondary school students with financial aid to study in Opera Hong Kong Summer School and Opera Hong Kong Children Chorus.
Application is currently closed