Scholarship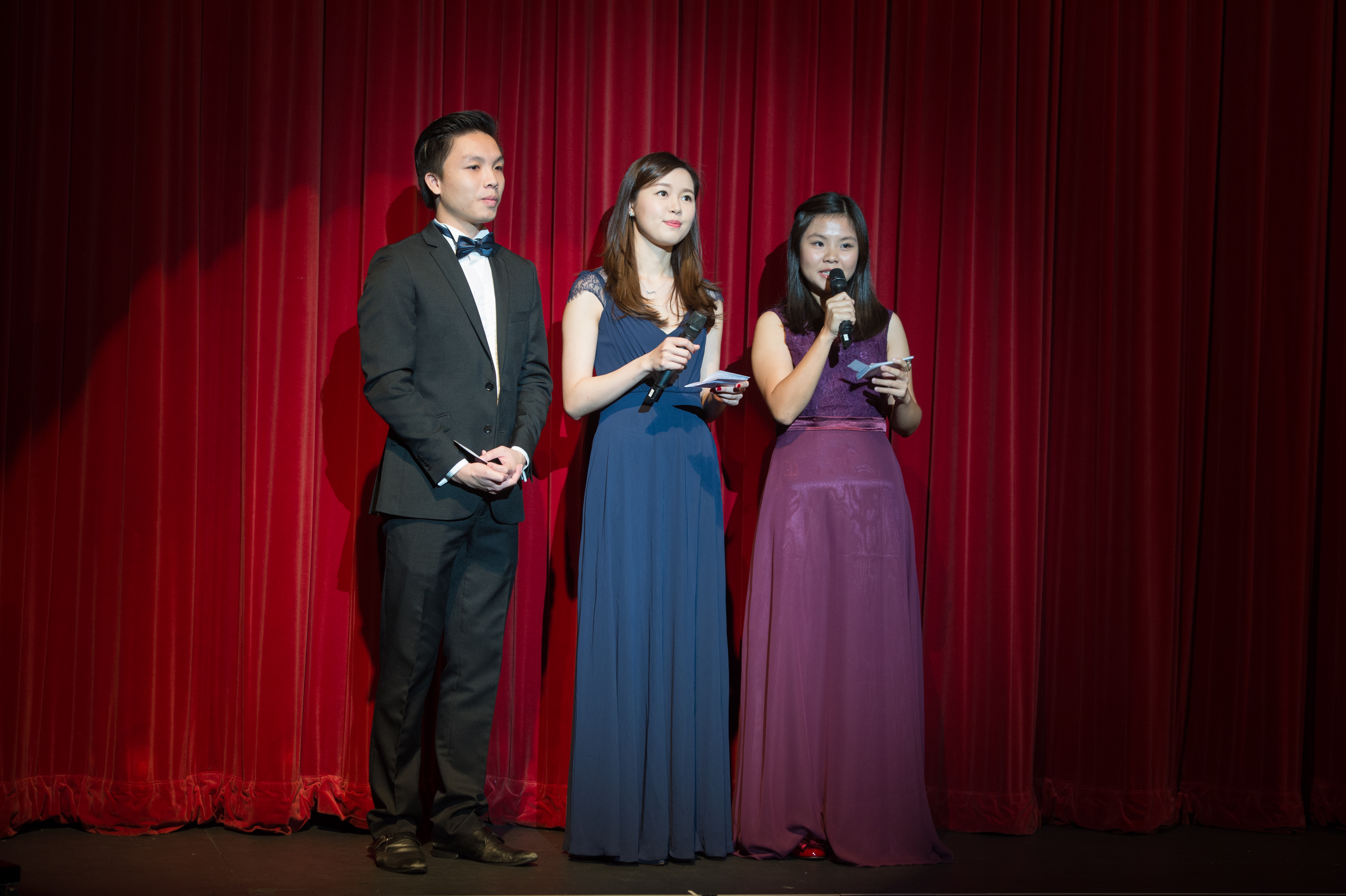 Opera Hong Kong offers scholarships to young local talents for their participation in university level of musical training both locally and internationally.  We encourage promising young people to pursue full-time undergraduate and postgraduate vocal studies at local and overseas tertiary institutions. Recipients are provided with singing and teaching opportunities at Opera Hong Kong Education and Outreach programmes.
Opera Hong Kong also offers scholarships to secondary school students with financial aid for their further studies in Opera Hong Kong Summer School and Opera Hong Kong Children Chorus. We provide a valuation opportunity to some underprivileged youngsters to join our programmes through scholarship and to take the stage to perform like professional singers.
Opera Hong Kong hopes the recipients would eventually embark on a professional opera career.
1. K Wah International Vocal Scholarship for Undergraduate Studies
The scholarship(s) shall be awarded to full-time undergraduate music student(s) majoring in voice on the basis of academic merit and outstanding ability in vocal performance.
Application: For undergraduates of Chinese University of Hong Kong and Hong Kong Baptist University with school nomination only.
2. K. Wah International Vocal Scholarship – Overseas Postgraduate Studies
The objective of the scholarship is to enable outstanding candidates who need financial assistance to pursue studies in voice at universities or acceptable educational institutions outside Hong Kong.
Application:  24 July 2018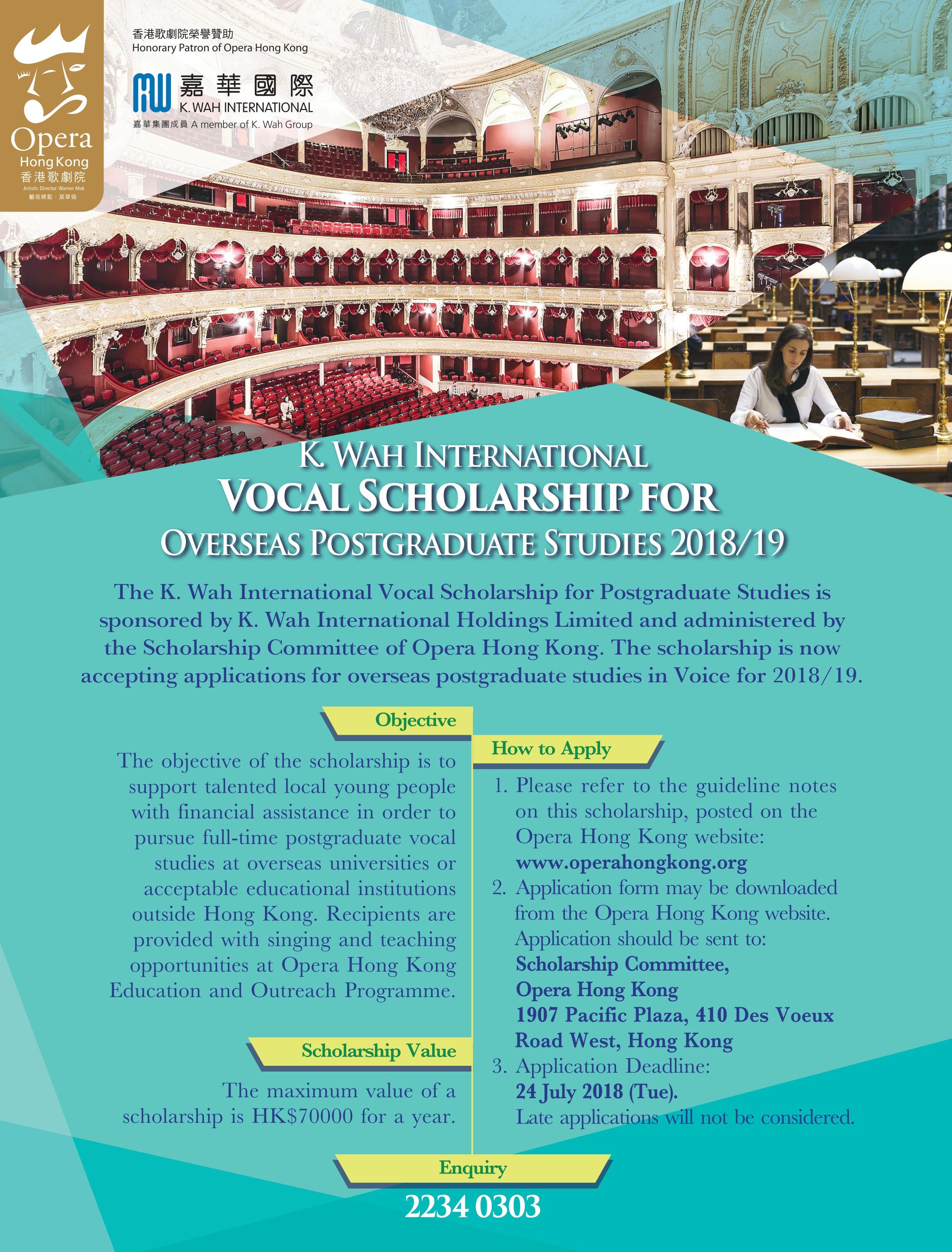 3. K Wah Opera Hong Kong Summer School Scholarship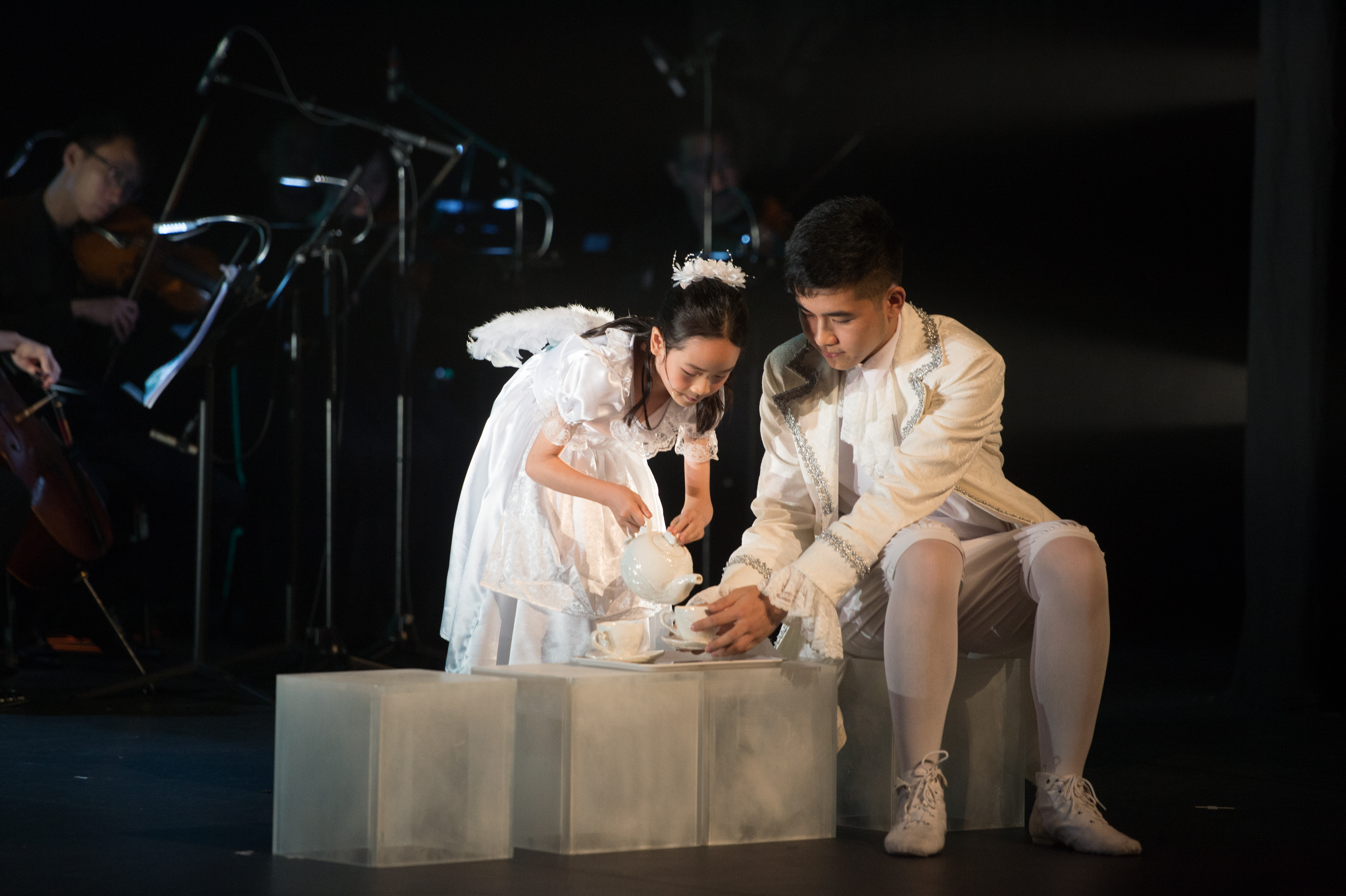 The scholarship offers secondary school students with financial aid to study in Opera Hong Kong Summer School and Opera Hong Kong Children Chorus.
Application: March (exact date TBC)