K. Wah Opera Hong Kong Children Chorus Annual Concert 2018 – The Sound of Music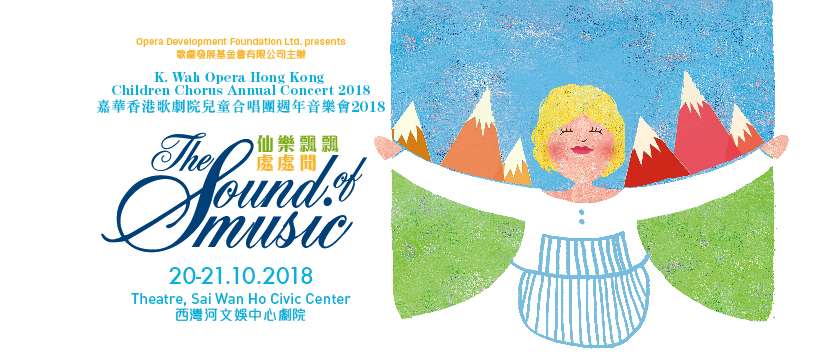 Rehearsal Highlights – 19 OCT  2018
In preparation for our Annual Concert, Children Chorus members have been working very hard to bring you a wonderful performance of Richard Rodgers and Oscar Hammerstein II's notable musical  –  'The Sound of Music'.
Annual Concert – 20-21 OCT 2018
As the musical ended with freedom of Maria and von Trapp family, K. Wah Opera Hong Kong Children Chorus Annual Concert 2018 was concluded with a resounding success! Heartfelt thanks to all who have attended the concert and witnessed their incredible talent and creativity. We would like to specifically thank all of our sponsors and parents of the Children Chorus members for your ardent support which made the concert possible. Congratulations to all of our Children Chorus members for your wonderful performance. Surely you would cherish the memories and experiences of all the good work you have created which made every each of you the spotlight of the show. It will definitely contribute to your growth in all ways. Together, we are excited to look forward to our Annual Concert in the future and working with you again in this joyful and meaningful journey.